6 Brands Innovating through Digital Marketing Entertainment
BY: ZACK MISKEL  |  NOV 24, 2021 – 8 MIN READ
Key Takeaways (8-minute read)
Brands across various industries are turning to entertainment as a marketing strategy.

Gaming, creative storytelling, virtual reality, and more can be innovative tools for consumer engagement.

Video and social media don't have to be your main strategy but can still be employed to promote and distribute content.
Excitement, engagement, and loyalty have long been goals for brand marketing executives, and delving into the sphere of entertainment has proven to be a solid marketing strategy for decades. As we head into the holiday season, we can't help but be reminded of this branding gem: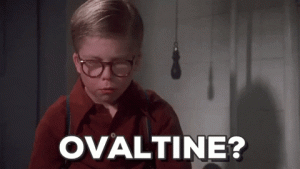 https://www.youtube.com/watch?v=6_XSShVAnkY
Sorry, Ralphie. But kudos to Ovaltine for getting their audience engaged through partnering with a popular radio broadcast show and drumming up a fierce amount of anticipation with the decoder ring campaign.
Brands today can take cues from this type of entertainment-based engagement, especially when it comes to digital marketing ideas. With the advent of social media strategy, advancements in video and virtual reality, and online consumer experiences, the possibilities for brand innovation are practically limitless. A bold, creative strategy for content marketing and campaigns through digital platforms is non-negotiable for brands who wish to succeed and improve upon the key performance indicators (KPIs) that will show how best to convert viewers into sales. 
Entertainment is the name of the game for today's digital strategy recap. We're looking at six brands that are not in the entertainment industry but turned to creative storytelling, video, quizzes, gaming, and other forms of entertainment to boost consumer engagement and build data insights through digital platforms.
Hyundai goes way back in the land of social media marketing strategy with its 2015 "Which SUV Should You Buy?" quiz that ran through the nontraditional quiz platforms of Instagram and Twitter. The automaker actually created 18 accounts and added over 400 photos and videos to Instagram to create the layers of the quiz. Users could navigate through the questions using tags on the photos, landing on their ideal Hyundai SUV after about five or six questions like "What's one thing that you always have with you?" or "What's your favorite time of day?"
https://www.youtube.com/watch?v=aVUwAg11T5w
Although this type of social media quiz might be a little outdated and is sure to get you flagged for Insta-spam, it's still entertaining, and the amount of strategy and content creation that went into it is impressive. Cheers to Hyundai for getting creative with what was then an up-and-coming marketing tool and making an engaging quiz that would lead its audience to their dream SUV.
https://www.adweek.com/creativity/hyundai-just-hacked-instagram-quiz-leads-you-right-suv-166682/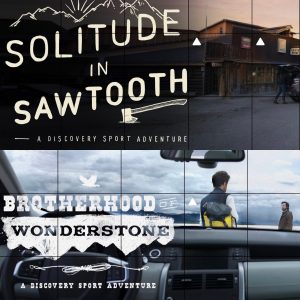 Around the same time, Land Rover was getting innovative with video on Instagram through two branded immersive storytelling experiences titled "Brotherhood of Wonderstone" and "Solitude in Sawtooth." Called Discovery Sport Adventures, both interactive stories invite consumers to enjoy a landscape of Instagram grid photos that create a bigger picture taking the audience on a journey with Land Rover through rugged American terrain. Around 20–30 videos are scattered throughout the photo tiles, inviting the viewer to take their time getting lost in the story and discovering more while getting to know the brand and product.
Now think of what a brand could do with this type of content today when the platform allows more opportunity for creativity, collaboration, longer videos, and engagement tools. Video is the medium of choice right now for consumers to get to know their brands, and we love the intimacy of this type of storytelling.
TOMS took immersive videography a step further by bringing VR in for a 360-degree consumer experience. "Take a virtual journey to Peru to see the incredible work our Giving Partners do and spend time with some of the children who receive our shoes in this VR video," writes the footwear and apparel brand whose business was built on philanthropy. Its use of virtual reality within a mission trip video takes consumers directly into the heart of the brand's promise by showing them a community where their purchases are making a difference as TOMS delivers shoes to the local children and families there.
https://www.youtube.com/watch?v=jz5vQs9iXCs
Peloton, the home fitness disruptor that capitalized on its workout bike, evolved with a range of products and programs for consumers exercising at home, especially in the wake of COVID-19. But it's also bringing entertainment into the mix with the announcement of its first workout bike game, Lanebreak, set to release in early 2022. Peloton is "Exploring the Intersection of Fitness and Gaming," according to senior director of product management David Packles. "One area we are particularly interested in is how non-gamers react to and engage with this experience. Just like mobile did with apps such as Candy Crush, Monument Valley, and Threes, we believe that connected fitness is an opportunity to open up the power of gaming to a new audience," Packles says. "Building off of what works in Peloton classes, games allow us to provide distinct visual feedback to players as they take a workout. Just like Alex Toussaint would challenge you to finish the last 30 seconds of a tough interval, games offer a way to not only cue you to do so but to reward you in real-time for your actions. These types of interactive experiences may be new for many members, which is why we landed on music as our core tenant. We found it was a powerful thread between something people already understood and enjoyed and a format they may not be as familiar with."
Let's not forget about retail opportunities. Another way to engage with your online audience and convert them into real-life consumers is providing an incentive to get them into the store or online shop. Your latest social media campaign might include an offer to the first 100 people who click the link, giving them a digital code for a free item or a steep discount. That exclusivity heightens the demand, and providing something shoppers will really want is going to increase their trust and loyalty to your brand. Be sure to advertise the opportunity in stores, too, so shoppers there can go online and engage with your brand. Cross-pollinate in a way that isn't overbearing, but actually makes the consumer journey feel exciting.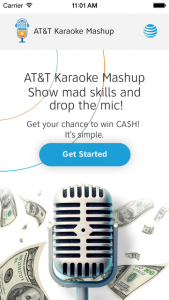 Also turning to music-focused entertainment, our brand studio and digital marketing team were tasked with assisting the mobile carrier and cable provider AT&T in more effectively attracting the millennial market. There were numerous business challenges facing AT&T in relation to millennials: Our strategists, creatives, producers, and programmers jumped into action and quickly came up with the concept of creating AT&T's first-ever consumer app, AT&T Karaoke Mashup. The app provided the millennials with the ability to create their own karaoke music video and invite friends to join their team and create their versions of the same video. Our proprietary technology then created a music video mashup of all team members that could be shared with friends and family as well as entered into a weekly contest for cash prizes and products. Additionally, our team worked with music distribution aggregators to secure content. Key influencers, vloggers, and bloggers in the music industry began to discuss and share the AT&T app with their followers creating a significant buzz and giving AT&T "street-cred" among millennials.
Google is always at the forefront of digital innovation, and we'd be remiss not to mention the simple brilliance of the search engine's daily doodle. Users visit the site's home page just to see what the logo will look like that day or what fun interactive way the brand is celebrating an obscure holiday, a global event, or a famous figure's birthday. Google Doodle's games have ranged from playing Pac-Man inside the logo to helping some cute cartoon characters compete in Olympic games, learning basic coding, and much more. The tech giant's bread and butter is not entertainment, but it still excels at keeping its audience engaged through this universally appealing extra.
When you think of a globally competitive online RPG phenomenon like Fortnite, chances are fast food isn't the first industry to come to mind for collaborative brand marketing. Well, Wendy's begs to differ. The burger chain capitalized in a creative way when it found out a Fortnite Food Fight event would feature "Team Burger" v. "Team Pizza," and that Team Burger was having players deliver and store beef in freezers throughout the game's vast landscape. Wendy's has made its brand promise never to serve burgers that have been frozen, so it just couldn't stand for such a virtual atrocity. Using a hella creative combination of gaming, VR, and social media entertainment, the brand's team worked with Fortnite to create a game-player avatar resembling Wendy herself, then went on a mission to destroy all the freezers full of frozen meat. Wendy's streamed the experience on Twitch and invited other players to watch, as well as get involved by joining the icebox vendetta.
https://www.youtube.com/watch?v=DhdQmDKTBgI
During the stream, mentions of Wendy's on social media went up by 119%. The stream was also viewed for a total of 1.52 million minutes with a quarter of a million viewers. The campaign also earned awards at Cannes Lions 2019. "The campaign was setting up a new trend instead of being the apex of a previous trend," said Cannes jury chair PJ Pereira in an article in AdAge. Describing digital brand disruption at its best, Wendy's says, "Other brands have attempted to reach this audience by placing in-game logos or billboards, but we were going beyond traditional advertisement. Rather than pay our way in, we decided to play our way in."
With digital tools for content creation, innovation, and consumer experiences continually changing and improving, our team is excited to watch the future of marketing entertainment evolve online and to dive headfirst into employing these strategies and many more for our clients. Get in touch to talk about how your brand's digital channels can become a catalyst for growth, consumer engagement, and revenue.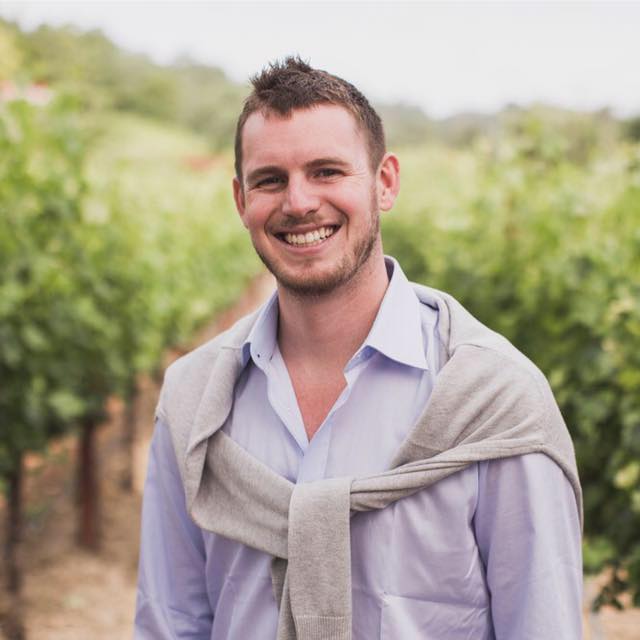 WRITTEN BY
Zack Miskel
Short Bio — Zack joined the Antonio & Paris team at the beginning of 2019 after spending the previous five years running two start-up companies in the Bay Area. Now a strategist, Zack works alongside the strategic planning team at Antonio & Paris to deliver a big-picture perspective for clients such as MINI USA, Barco (Belgium), and Brookdale Senior Living, to name a few.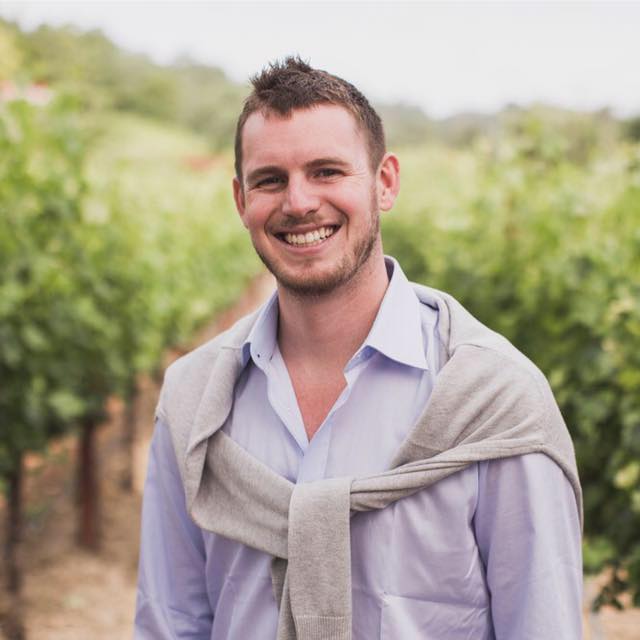 WRITTEN BY
Zack Miskel
Short Bio — Zack joined the Antonio & Paris team at the beginning of 2019 after spending the previous five years running two start-up companies in the Bay Area. Now a strategist, Zack works alongside the strategic planning team at Antonio & Paris to deliver a big-picture perspective for clients such as MINI USA, Barco (Belgium), and Brookdale Senior Living, to name a few.