How the Metaverse Is Changing Business in 2022
BY: DOUG MCDONNAL  |  FEB 22, 2022 – 7 MIN READ
Key Takeaways (7-minute read):
The metaverse is coming, but that doesn't just mean the Meta Platforms (Facebook) brand.

Brands like Disney, Warner Bros., and Microsoft are already using technologies to create metaverse-like experiences for consumer engagement.

Ecommerce and digital-only content are the future of consumerism.

To create

cutting edge metaverse experiences you will need experts in digital marketing, content creation, and strategy on your side.
The theoretical implications of the metaverse existing have been ringing in the ears of digital marketing and branding executives for quite some time. But especially in the past few months since Facebook announced its shift and new Meta umbrella brand name, collective intrigue (and even panic, in some cases) on the topic has increased exponentially. What could the creation of a real metaverse mean for brands and consumers alike? How can companies already take advantage of metaverse technology? It's all closer than you might think, and many brands have demonstrated ways you can implement the metaverse into its strategy, starting right now.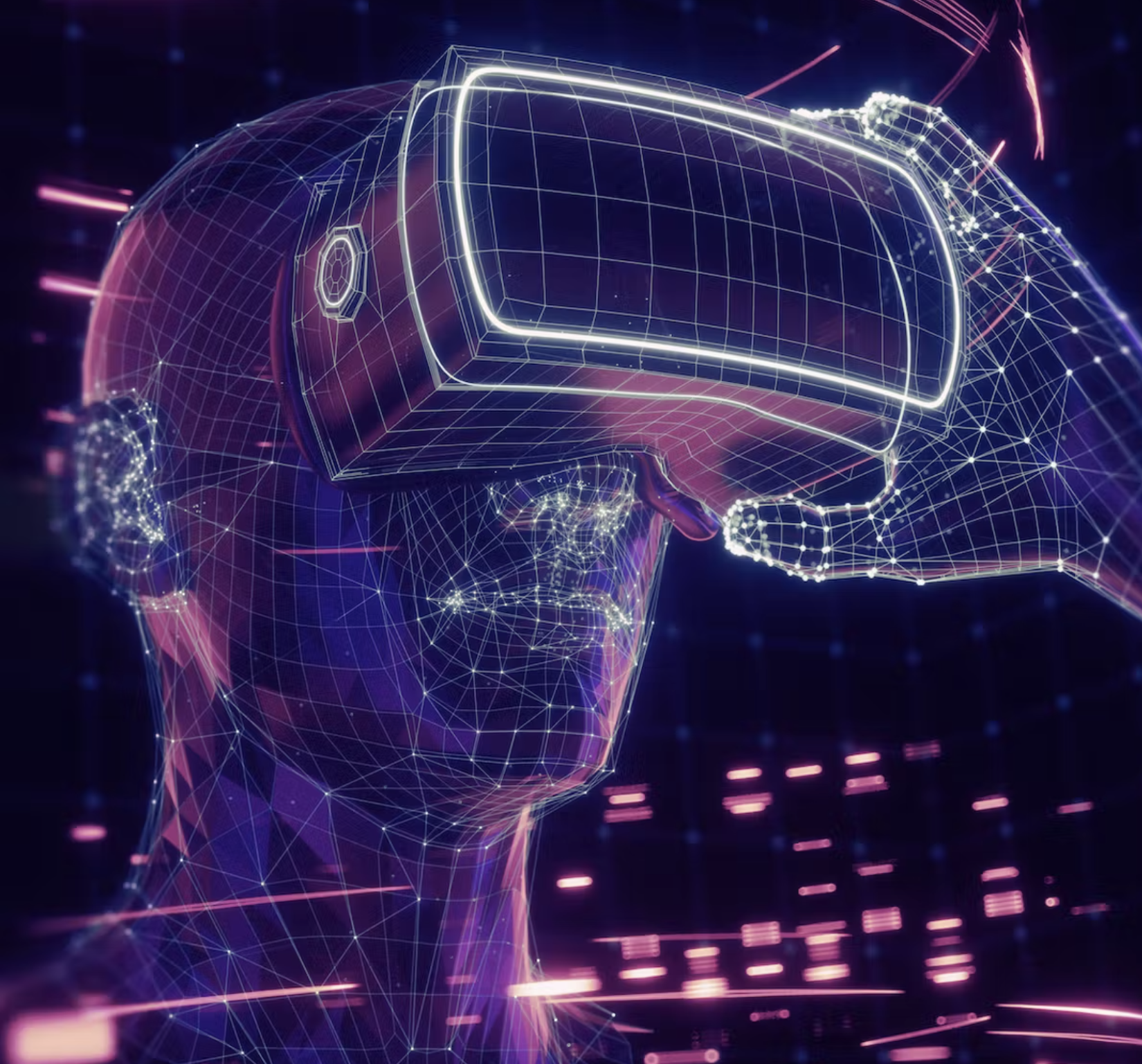 What Is the Metaverse?
Hint: It's not just the "new" Facebook. And if the name sounds like sci-fi, that's because it started out that way. The metaverse is not one company or program, but rather a conceptual digital experience that has existed for decades and is now coming to life.
"The term metaverse was coined in Neal Stephenson's 1992 science fiction novel, Snow Crash, where humans, as programmable avatars, interact with each other and software agents in a three-dimensional virtual space that uses the metaphor of the real world," says Wikipedia.
First Steps Toward Meta-Reality
Fictional world-building like that in The Matrix, Ready Player One, and Inception has touched on aspects of the metaverse. Through showing characters immersing themselves in a technologically induced fantasy world where they can interact with others, gain money, power, and information, storytelling has paved the way for consumer expectations when it comes to the real thing.
Video games have kicked off the real-life metaverse with massive multiplayer online role-playing games (MMO/MMORPG). Everything from World of Warcraft to Second Life, The Sims, Roblox, Minecraft, and Fortnite has been a stepping stone for digital creators to soon make a true 3D metaverse experience that can be accessed by millions of users. Imagine diving into your favorite video game "for real"—or perhaps visiting your favorite fandom universe from the comfort of your living room.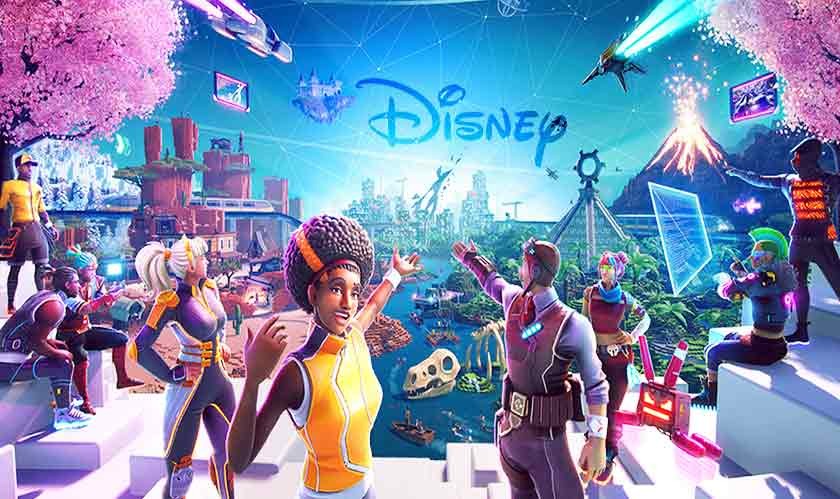 The Metaverse of Entertainment
Disney's Imagineers are hard at work not only on the latest experiences at Disneyland and Walt Disney World theme parks, but also in the lab to bring fans of those parks an even more unique experience. According to Business Insider, "Disney Enterprises was approved for a 'virtual-world simulator' patent during the last week of December (2021). The technology would project 3D images and virtual effects onto physical spaces, according to the US Patent Office."
The company's 3D projection tech is already being highly integrated throughout the parks on attractions such as Mickey & Minnie's Runaway Railway and Frozen Ever After, where beloved characters and surroundings are projected onto otherwise still-life sculptural bodies and scenery. The effect looks incredibly close to the animations that kids and adults know and love, bringing them into the world of their favorite Disney stories. The new patent would take that one step further by allowing park guests to control projected 3D experiences in certain park areas, allowing them to have the interactive experience of their choosing. "For example, while one family may see Mickey Mouse greeting them by a hot-dog stand, another group could interact with Princess Belle and Cinderella," Business Insider continues.
The tech would also track visitors in order to create these experiences seamlessly during their park day—an innovative feature that the Mouse has long-since perfected through its MagicBand system and MagicBand+ app. It's no wonder the Fortune 500 entertainment giant is well on its way to being one of the first total metaverse creators.
Another recent example comes from Warner Bros., who collaborated with the MMO platform Roblox last year to host a kickoff party for the premiere of its Broadway hit turned blockbuster musical film, In the Heights. Roblox allows users to create their own games and experiences on the digital platform and to join or play games and experience worlds created by other users. Roblox became publicly traded in March 2021 at a $41.9 billion valuation after announcing its plans to create a metaverse where all its generated online worlds are connected for its 42 million-plus daily users to enjoy.
Warner Bros. was able to create its own In the Heights–inspired space within Roblox and host a Block Party for users to enjoy while they celebrated the launch of the new film with exclusive cast-and-crew Q&As, interactive art and dance projects, a viewing party, and more. "This is the first time where people are going to be coming together and they're actually going to feel like they're part of the movie," said Christina Wootton, vice president of brand partnerships at Roblox, in an interview before the virtual event. "Rather than just a passive experience, you're going to be immersed in the experience."
That's what the metaverse is all about, and brands will need to think about creating these highly curated experiences to keep consumers engaged when it becomes the norm.
Getting Meta at Work
Today's innovative teams of employees, management, and executives in industries across the board look a lot different than they did a few years ago. Working remotely has become more common than ever, and our own team is a great example of bringing together creative minds and experts in their fields from all over the world in order to build a team stacked with knowledge, talent, and passion. After years of typical Zoom meetings ("Can everyone see my screen-share?" "Sorry, Mike, you're muted."), we have experienced the occasional technical difficulties alongside all the advantages. Microsoft Teams has decided to come to the rescue of WFH teams everywhere with its new Mesh feature. This metaverse-style platform allows teams to meet in virtual spaces of their choice and feel a little more connected—and entertained—while discussing important projects.
With the help of VR headset technology and AR projection mapping, "Microsoft Mesh enables presence and shared experiences from anywhere—on any device—through mixed reality applications . . . Colleagues working time zones apart come together digitally. Their common understanding helps them review data faster and arrive at more informed decisions."
Meta-Commerce on the Rise
The Oberlo forecast for the global ecommerce growth rate in 2022 is 12.7 percent, bringing global ecommerce sales worldwide to $5.545 trillion. 
"The COVID-19 outbreak forced governments all over the world to impose strict lockdowns, which meant brick-and-mortar stores had to stay shut and consumers had to stay home," the research from this global dropshipping leader states. "This boosted online retail growth as people went on the internet to carry out their purchases. And with some parts of the world still facing stringent in-person shopping regulations, ecommerce sales are set to increase this year.
"For instance, ecommerce sales growth worldwide is expected at 11.2 percent in 2023, a 1.7 percentage point dip from 2022. Despite the falling growth rates, however, the ecommerce share of retail sales is expected to increase. In 2022, this figure is forecast at 21 percent and will increase to 24.5 percent by 2025."
So, what does this have to do with the development of the metaverse? It goes to show that brands need to think outside the brick-and-mortar box or even the typical online storefront to gain traction in this growing virtual market. The metaverse presents new possibilities for exclusive branded content presented as virtual "products" that metaverse users can purchase, share, and show off to their friends. The rise of NFTs, cryptocurrency, and other digital content as tradable market goods is proof that users will pay for digital "items" even if they cannot hold them in their physical hands—perhaps just those of their avatar. Stay tuned for our next blog to learn more on this topic!
Gucci hopped on the Roblox experience bandwagon last year with its Gucci Garden Archetypes fashion showcase and sale. Users could explore different curated collections and spaces within the Gucci Roblox universe, buy virtual apparel and accessories for their avatars, and learn more about the fashion house's storied history. Although a bit clunky-looking on the design side, the experience represents an important step for ecommerce growth in a metaverse-style setting, and brand leaders should be paying attention.
Timberland certainly is. The notable footwear and performance apparel turned iconic fashion brand has built a fully-immersive digital experience called TimbsTrails that takes users on a visually vibrant tour of the brand's history via a mix of storytelling, art, music, and characters. With several virtual "trails" to choose from, consumers can learn about the Timberland brand while seeking out easter eggs, collecting footwear styles, and playing games along the way. Unlocking every footwear style on the TimbsTrails will even get you access to the locked "Future Trail."
With the Shop button prominent from the game-like interface's main navigation, TimbsTrails is a virtual branded world that serves the purpose of not only engaging the consumer but also directly influencing them to shop immediately following the experience. It's the virtual equivalent of "Exit through the Gift Shop," and I'd say it works, considering I spent fifteen minutes looking at boots (real ones you can buy and wear on your own feet, not virtual ones for a digital avatar) after exploring a couple of the trails. Scaling this type of program into a metaverse would mean adding user interaction and more exclusive experiences, but as we've seen from other examples already, it can be done!
If You Build It . . .
The growth of the metaverse—whether through companies like Meta Platforms (Facebook), Roblox, Disney, or an as-yet unknown player—is happening and we are moving toward a truly inclusive digital reality where consumers and brands can interact in new and exciting ways. What this means for brands who want to be on the cutting edge of metaverse experiences is that you will need experts in digital marketing, content creation, and strategy on your side. The Digital Caliente team is closely watching developments in this sphere of tech and we couldn't be more excited to help companies take their virtual consumer offerings to the next level—starting today. Get in touch and see how we can get your business meta-ready!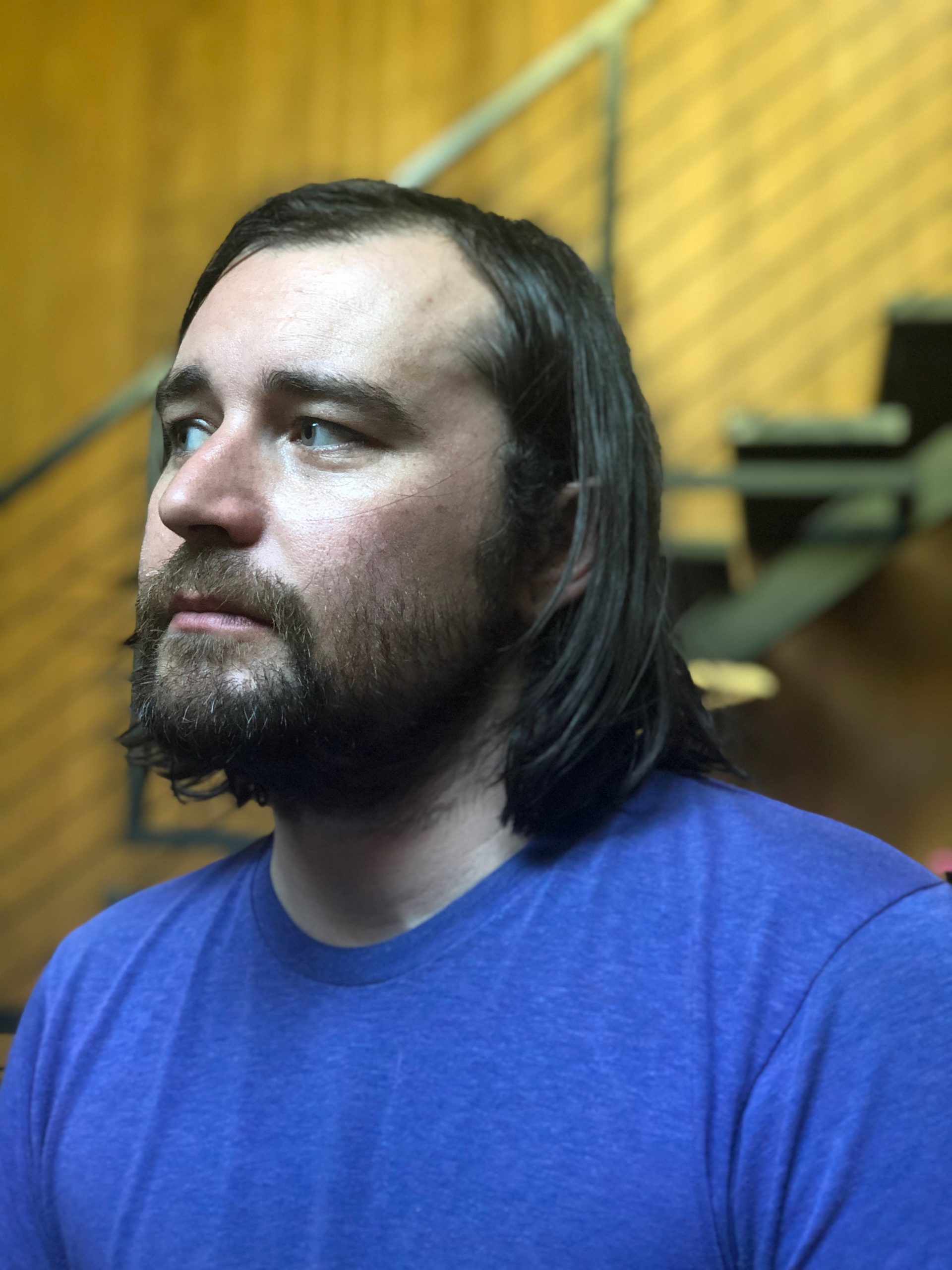 WRITTEN BY
Doug McDonnal
Short Bio — Doug McDonnal is an accomplished digital design creative director that came to A&P from previous Bay Area agencies such as Bang!Zoom and Pure Moxie.  His previous work included digital and TV production for DirectTV, MINI and SpicyVines.  Since joining A&P, Doug has been involved with creative development, site design, video content and social media for clients such as CertaPro, Barco/Cinionic, Paramount Pictures, The Franklin Institute and JunoDx to name a few.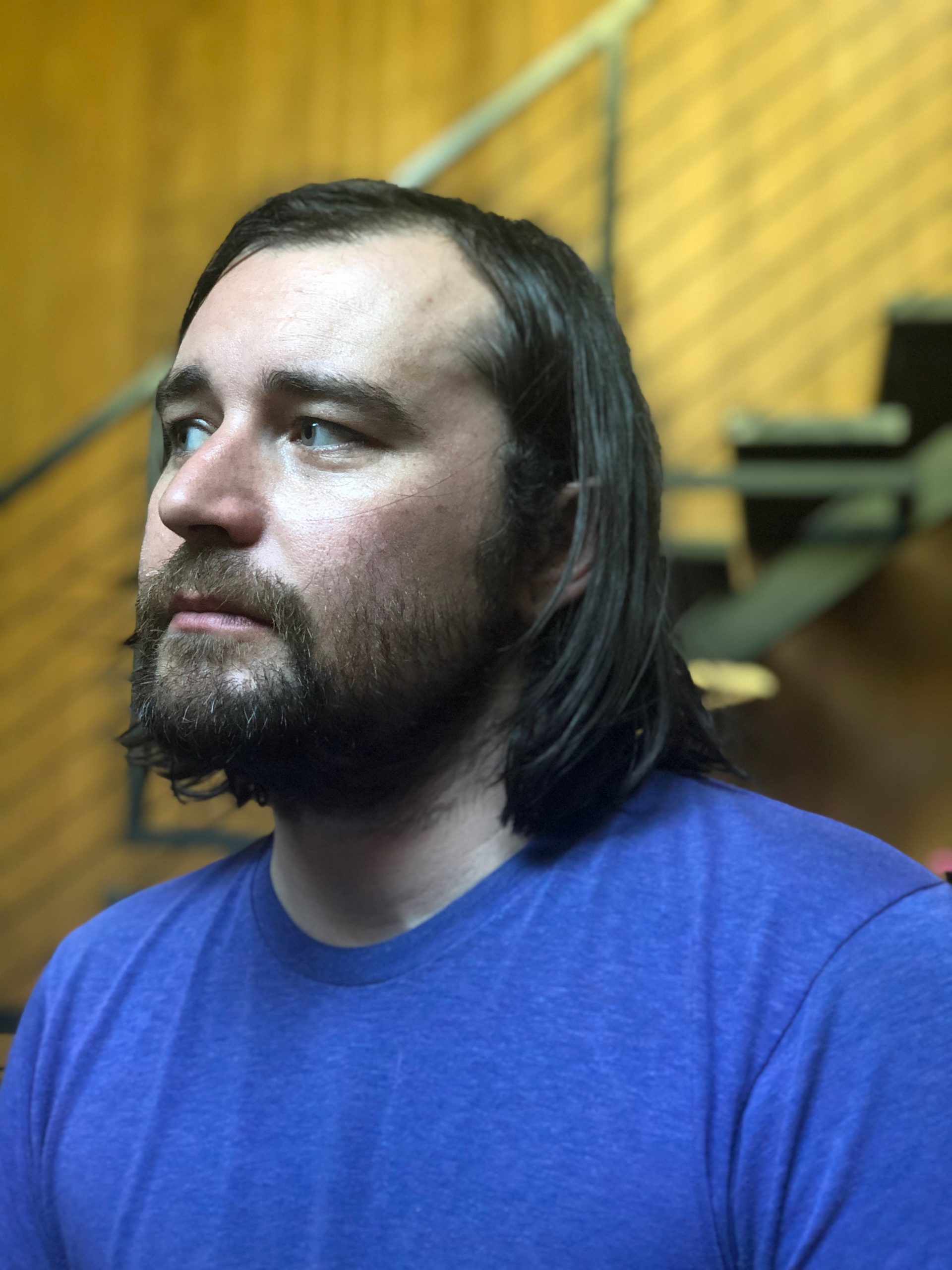 WRITTEN BY
Doug McDonnal
Short Bio — Doug McDonnal is an accomplished digital design creative director that came to A&P from previous Bay Area agencies such as Bang!Zoom and Pure Moxie.  His previous work included digital and TV production for DirectTV, MINI and SpicyVines.  Since joining A&P, Doug has been involved with creative development, site design, video content and social media for clients such as CertaPro, Barco/Cinionic, Paramount Pictures, The Franklin Institute and JunoDx to name a few.